Certificate III in Aviation Qualification
24 months flexible study.

Not only are our courses the highest quality, with world class trainers, but we also offer some of the most affordable choices in Australia.
For more details and a full price breakdown of this course download our Course Programs Brochure!
Have any questions about this course? Get in touch here
Flexible Learning to Suit Your Lifestyle
Blended delivery with the knowledge components undertaken online and the practical components undertaken in 1 x 5-day block.
It is anticipated that the theoretical knowledge components will require up to six months to complete. Students must be deemed satisfactory in theoretical knowledge components before they can nominate their required practical block from a published practical training calendar.
For CASA accreditation as RePL and AROC, students must undertake additional CASA accredited testing after successful completion of the AVI30316 Certificate III in Aviation (Remote Pilot – Visual Line of Sight). Students must have evidence of a minimum of 5 hours actual flight time before they can apply for the RePL.
There is an additional cost for this testing unrelated to the course price.
This qualification consists of 14 units to complete
• AVIE0001 Operate aeronautical radio
• AVIF0013 Manage human factors in remote pilot aircraft systems operations
• AVIF3023 Apply regulations and policies during remote pilot aircraft systems operations
• AVIH3019 Navigate remote pilot aircraft systems
• AVIK3002 Use infotechnology devices in an aviation workplace
• AVIW3037 Manage remote pilot aircraft systems pre- and post-flight actions
• AVIW3038 Operate and manage remote pilot aircraft systems
• AVIY3073 Control remote pilot aircraft systems on the ground
• AVIY3074 Launch remote pilot aircraft systems
• AVIY3075 Control remote pilot aircraft systems in normal flight
• AVIY3076 Recover remote pilot aircraft systems
• AVIY3077 Manage remote pilot aircraft systems in abnormal flight situations
• AVIY3078 Manage remote pilot aircraft systems energy source requirements
• AVIZ3052 Apply situational awareness in remote pilot aircraft systems operations
Start Your Learning at Your Convenience
A rolling intake allowing you to start the course whenever suits you. Study with flexible learning options and ongoing support.
Course Pre-requisites
There are no entry requirements for this qualification.
How to Enrol – a quick guide
Fill out the relevant application form on the enrolment page (you can download a PDF form if you have an older browser or a slow internet connection).
Submit the online form or send your completed PDF application form to

[email protected]

We will review your application form, if you are accepted, you will receive a "Letter of Offer" via email
Sign and return via email the written acceptance offer to Barrington College Admissions Officer together with payment, for the amount specified in the "Letter of Offer". Call us on +617 55625700, if you require any assistance.
The following information will be provided to students at the beginning of each course
A course outline indicating units of work, units of competency, assessment requirements, materials and equipment required
A student handbook
RPL process and complaints and appeals processes will be discussed
Vocational outcomes and opportunities will be discussed/credit transfers will be outlined
Work placement application form if required
Enrolment Procedure:
Prior to enrolment, prospective students will receive a letter of offer which contains information on fees and charges, code of practice and refund policy. The course guide and student handbook are also available on our website. This contains information on entry requirements, the induction and orientation procedure, payment options and unit details. In order to apply for enrolment students must return the signed letter of offer, this process ensures enrolment. Course content and assessment procedures are explained and vocational outcomes are outlined in the course handbook and covered during the students orientation procedure in the first session.
This nationally recognised qualification is valued by industry. This course, provides a solid foundation for those seeking a career within the industry.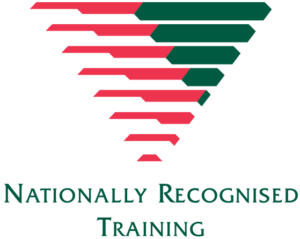 Recognition of Prior Learning is the process of formal recognition for skills and knowledge gained through previous learning such as:
Life experiences
Previous formal learning
Employment
Recreational or personal interests
You may be eligible for Recognition of Prior Learning for part or all of your intended study, based on your previous experiences and learning. For more information regarding RPL and how to apply, please discuss this with your educator.
You may be eligible for a credit transfer if you have previously undertaken training through a Registered Training Organisation. Credit transfer may be granted for one or more units or a full certificate level.
Three major factors need to be considered:
How current the qualification is
Mapping to the current training and
If the training was undertaken with a Registered Training Organisation.
If you think you may be eligible for a credit transfer you will need to provide the following:

The original Statement of Attainment and/or Certificate for your educators to sight
A copy of the Statement of Attainment and/or Certificate
Or a certified copy of your qualification signed by a Justice of the Peace (JP)
Certificate II in Business

BSB20115
Certificate IV in Business

BSB40215
Diploma of Business

BSB50215