SIT20416 Certificate II in Kitchen Operation Qualification
6 - 12 months flexible study (four terms).

The course covers the basic skills required in food preparation and equipment handling. The qualification provides a pathway to work in kitchen operations in organisations such as restaurants, hotels, catering operations, clubs, pubs, cafes, and coffee shops, and institutions such as aged care facilities, hospitals, and schools. 
The course is delivered at school and at our Gold Coast campus. Students will attend the Gold Coast campus once a month. 
This qualification consists of 13 units to complete
FUNDAMENTALS
• SITXFSA001 Use hygienic practices for food safety (core)
• SITXWHS001 Participate in safe work practices (core)
• SITHKOP001 Clean kitchen premises and equipment (core)
• SITHCCC011 Use cookery skills effectively (core)
• BSBWOR203 Work effectively with others (core)
COOKING INTRODUCTORY
• SITHCCC006 Prepare appertisers and salads (elective)
• SITHCCC005 Prepare dishes using basic methods of cookery (core)
• SITHCCC007 Prepare stocks, sauces, and soups (elective)
• SITHCCC008 Produce vegetable, fruit, egg and farinaceous dishes (elective)
COOKING OPERATIONS
• SITHCCC001 Use food preparation equipment (core)
• SITXINV002 Maintain the quality of perishable items (core)
FOOD SAFETY 
• SITXFSA002 Participate in safe food handling practices (elective)
COMMUNICATION
• SITHFAB002 Provide responsible service of alcohol (elective)
Please contact us at 07 5562 5700 for upcoming intakes.
The course is available to students in Year 10, Year 11 and Year 12.
How to Enrol – a quick guide
Fill out the relevant application form on the enrolment page (you can download a PDF form if you have an older browser or a slow internet connection).
Submit the online form or send your completed PDF application form to

[email protected]

We will review your application form, if you are accepted, you will receive a "Letter of Offer" via email
Sign and return via email the written acceptance offer to Barrington College Admissions Officer together with payment, for the amount specified in the "Letter of Offer". Call us on +617 55625700, if you require any assistance.
The following information will be provided to students at the beginning of each course
A course outline indicating units of work, units of competency, assessment requirements, materials and equipment required
A student handbook
RPL process and complaints and appeals processes will be discussed
Vocational outcomes and opportunities will be discussed/credit transfers will be outlined
Work placement application form if required
Enrolment Procedure:
Prior to enrolment, prospective students will receive a letter of offer which contains information on fees and charges, code of practice and refund policy. The course guide and student handbook are also available on our website. This contains information on entry requirements, the induction and orientation procedure, payment options and unit details. In order to apply for enrolment students must return the signed letter of offer, this process ensures enrolment. Course content and assessment procedures are explained and vocational outcomes are outlined in the course handbook and covered during the students orientation procedure in the first session.
This nationally recognised qualification is valued by industry. This course, provides a solid foundation for those seeking a career within the industry.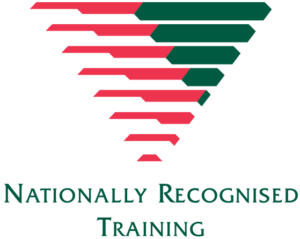 You may be eligible for a credit transfer if you have previously undertaken training through a Registered Training Organisation. Credit transfer may be granted for one or more units or a full certificate level.
Three major factors need to be considered:
How current the qualification is
Mapping to the current training and
If the training was undertaken with a Registered Training Organisation.
If you think you may be eligible for a credit transfer you will need to provide the following:

The original Statement of Attainment and/or Certificate for your educators to sight
A copy of the Statement of Attainment and/or Certificate
Or a certified copy of your qualification signed by a Justice of the Peace (JP)
Government funding assists students by subsidising their tuition fees. Students are required to meet eligibility requirements. Visit here to view our funding programs and check if you're eligible! 
Contact us today for an easy-going chat with an industry education specialist, who can help you get on the right track for you. It might prove to be the best decision you've ever made!