English for Academic Purposes 1 Qualification
10 weeks of Full-time study (25 hrs per week)
Not only are our courses the highest quality, with world class trainers, but we also offer some of the affordable choices in Australia.
For more details and a full price breakdown of this course download our International Course Brochure!
Have any questions about this course? Get in touch here
>
Mode of Assessment
As the course is designed for adults in a formal classroom setting, the methodology and content take into account principals of adult learning as well as research in the area of adult second language learning. This includes the notion that language learning is a conscious process, and that learning and acquisition of language can arise from interaction both with others and with materials.
All the delivery of the course will be delivered in the classroom based environment (Face to face)
ELICOS English Language Sample Timetable
Course Modules
 
The purpose of the English for an Academic Purpose (EAP) Program is to meet the academic skills required for the learners to gain an entry into higher education programs at Barrington College or other education providers including Registered Training Organisations (RTO), TAFE and Universities in Australia. Students at this level need to continue building their vocabulary and grammar repertoire to meet the academic demands in multiple situations. Students also need to have a range of situations where they can put their language to work. This course is important in developing students' language skills in a range of academic and professional fields.
EAP 1, comprehends a 10 week training, 25 hours per week (20 hours in class in face-to-face mode distributed in four days and 5 hours of supervised self-study per week).
Enrolment Dates
We offer weekly intakes into our English programs throughout the year excluding the two week Christmas/ New Year period when the campus is closed.
Entry Requirements
International Students:
Mandatory requirement
Students must be 18 years or older
Must have a year 10 or equivalent education
The students willing to take EAP 1 course, need to meet minimum English level requirements as listed in the table below.
We accept English language proficiency scores from a variety of tests
EAP 1
CEFR
A2
IELTS
4.5
PTE ACADEMIC
30
TOEFL
32
However, for the those who do have previous experience and do not have the above mentioned, they can summit the results of previous examinations or take a classification test to find the most appropriate level. Also an interview with the staff will be organised, prior to the enrollment process to assess and identify special needs, file reports and trace the most suitable learning path.
All students will be given all the necessary information including the letter of offer, with clear and details concerning the course. They are also given support while studying with Barrington College. This support includes both academic and personal, the policies and procedures ensure that students are aware of the support available. There is no cost to access student support services provided within Barrington College. There are also no costs for a referral to an external support service however accessing services outside Barrington College may incur costs and should be clarified prior to engaging external support services.
How to Enrol – a quick guide
Fill out the Application form for International students (click here for application form).
Submit the online form or send your completed PDF application form to

[email protected]

.
We will review your application form, if you are accepted, you will receive a Letter of Offer & "Course Acceptance Offer and Written Agreement" via email.
Sign and return via email the Course Acceptance Offer and Written Agreement to Barrington College Australia Admissions Officer together with payment, for the amount specified in the "Letter of Offer" and any other requested documentation. Call us on +617 55625700, if you require any assistance.
Following the receipt of these documents, you will be issued with a Confirmation of Enrolment Form (CoE) which will allow you to obtain/renew an Australian Student Visa.
Enrolment Procedure:
Prior to enrolment, prospective students will receive a Letter of Offer which contains information on fees and charges, code of practice and refund policy. The course guide and student handbook are also available on our website. This contains information on entry requirements, the induction and orientation procedure, payment options and unit details. Course content and assessment procedures are explained and vocational outcomes are outlined in the course handbook and covered during the students orientation procedure in the first session.
This nationally recognised qualification is valued by industry. This course, provides a solid foundation for those seeking a career within the industry.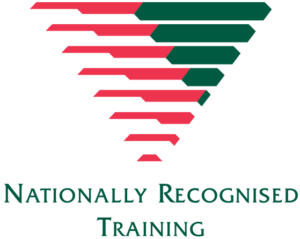 Recognition of Prior Learning is the process of formal recognition for skills and knowledge gained through previous learning such as:
Life experiences
Previous formal learning
Employment
Recreational or personal interests
You may be eligible for Recognition of Prior Learning for part or all of your intended study, based on your previous experiences and learning. For more information regarding RPL and how to apply, please discuss this with your educator.
You may be eligible for a credit transfer if you have previously undertaken training through a Registered Training Organisation. Credit transfer may be granted for one or more units or a full certificate level.
Three major factors need to be considered:
How current the qualification is
Mapping to the current training and
If the training was undertaken with a Registered Training Organisation.
If you think you may be eligible for a credit transfer you will need to provide the following:

The original Statement of Attainment and/or Certificate for your educators to sight
A copy of the Statement of Attainment and/or Certificate
Or a certified copy of your qualification signed by a Justice of the Peace (JP)
Diploma of Hospitality Management

BSB50416
Dual Diploma of Hospitality and Event Management

SIT50316 & SIT50416
Advanced Diploma of Hospitality

SIT60316