SIT50416 Diploma of Hospitality Management Qualification
52 weeks of Full-time study (20 hrs per week)

Not only are our courses the highest quality, with world-class trainers, but we also offer some of the most affordable choices in Australia.
If that's not enough, you can contact us and we'll see if we can help make the course more affordable e.g. Payment plans.
For more details and a full-price breakdown of this course download our International Course Brochure!
Have any questions about this course? Get in touch here
Full-Time Course (20 hours per week)
The SIT50422 Diploma of Hospitality Management course is a full-time course with 20 hours per week of classroom delivery offered at our Barrington College Australia campus located in Southport, Gold Coast.
Upon enrolment, you will receive a timetable outlining class times, meal breaks, training room allocations, the name of your educator, course units and any practical placement information (if applicable).
Course Modules
BAR
• SITXFSA001 Use hygienic practices for food safety (elective)
• SITHFAB001 Clean and tidy bar areas (elective)
• SITHFAB002 Provide responsible service of alcohol (elective)
• SITHFAB003 Operate a bar (elective)
RECEPTION
• SITXCCS006  Provide service to customers (elective)
• SITXCCS007 Enhance customer service experiences (core)
FOOD AND BEVERAGE
• SITHFAB005 Prepare and serve espresso coffee (elective)
• SITHFAB007 Serve food and beverage (elective)
• SITXFSA002 Participate in safe food handling practices (elective)
• SITXWHS003 Implement and monitor work health and safety practices (core)
• SITHIND001 Use hygienic practice for hospitality service (elective)
HOUSEKEEPING
• SITHIND004 Work effectively in hospitality service (elective)
• SITHACS001 Clean premises and equipment (elective)
• SITHACS002 Provide housekeeping services to guests (elective)
• SITHACS003 Prepare rooms for guests (elective)
HUMAN RESOURCE MANAGEMENT
• BSBDIV501 Manage diversity in the workplace (core)
• SITXCOM005 Manage conflict (core)
• SITXHRM002 Roster staff (core)
• SITXHRM003 Lead and manage people (core)
• SITXHRM006 Monitor staff performance (elective)
• SITXMGT001 Monitor work operations (core)
• SITXCCS008 Develop and manage quality customer service practices (core)
OPERATIONS MANAGEMENT
• BSBMGT517 Manage operational plan (core)
• SITXGLC001 Research and comply with regulatory requirements (core)
• SITXMGT002 Establish and conduct business relationships (core)
• SITXFIN003 Manage finances within a budget (core)
• SITXFIN004 Prepare and monitor budgets (core)
• BSBHRM506 Manage recruitment, selection and induction processes (elective)
Credit Transfer
Barrington College Australia has established direct pathways into some of Australia's leading Universities enabling students entry into selected bachelor degrees with credit transfers, up to 12 months off their course saving time and money!
View University courses and credits available here.
Enrolment Dates
| 2023 | 2024 |
| --- | --- |
|  23 January |  22 January |
|  27 Feb |  26 Feb |
|  17 April |  15 April |
|  22 May |  20 May |
|  10 July |  08 July |
|  14 August |  12 August |
|  02 October |  30 September |
|  06 November |  04 November |
To gain entry to Barrington College Australia, students must be able to meet the academic and English entry requirements for their chosen course.
Students must be over 18 years old
Academic Requirement: 
Satisfactorily completed year 12 or equivalent or gained substantial vocational work experience
English Language Requirements: 
Students are required to demonstrate English proficiency at an IELTS band score of 5.5 or above or an Upper-Intermediate ELICOS Course Certificate from Australia or similar
Please refer to www.homeaffairs.gov.au to identify the assessment level for your country and to determine the student visa English Language requirements.
How to Enrol – a quick guide
Fill out and submit the Application form for International students (click here for application form).
We will review your application form, if you are accepted, you will receive a Letter of Offer & "Course Acceptance Offer and Written Agreement" via email.
Sign and return via email the Course Acceptance Offer and Written Agreement to Barrington College Australia Admissions Officer together with payment, for the amount specified in the "Letter of Offer" and any other requested documentation. Call us on +617 55625700, if you require any assistance.
Following the receipt of these documents, you will be issued with a Confirmation of Enrolment Form (CoE) which will allow you to obtain/renew an Australian Student Visa.
Enrolment Procedure:
Prior to enrolment, prospective students will receive a Letter of Offer which contains information on fees and charges, code of practice and refund policy. The course guide and student handbook are also available on our website. This contains information on entry requirements, the induction and orientation procedure, payment options and unit details. Course content and assessment procedures are explained and vocational outcomes are outlined in the course handbook and covered during the students orientation procedure in the first session.
This nationally recognised qualification is valued by industry. This course, provides a solid foundation for those seeking a career within the industry.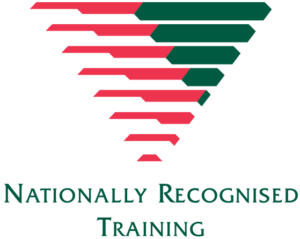 Recognition of Prior Learning is the process of formal recognition for skills and knowledge gained through previous learning such as:
Life experiences
Previous formal learning
Employment
Recreational or personal interests
You may be eligible for Recognition of Prior Learning for part or all of your intended study, based on your previous experiences and learning. For more information regarding RPL and how to apply, please discuss this with your educator.
You may be eligible for a credit transfer if you have previously undertaken training through a Registered Training Organisation. Credit transfer may be granted for one or more units or a full certificate level.
Three major factors need to be considered:
How current the qualification is
Mapping to the current training and
If the training was undertaken with a Registered Training Organisation.
If you think you may be eligible for a credit transfer you will need to provide the following:

The original Statement of Attainment and/or Certificate for your educators to sight
A copy of the Statement of Attainment and/or Certificate
Or a certified copy of your qualification signed by a Justice of the Peace (JP)
Diploma of Hospitality Management
SIT50416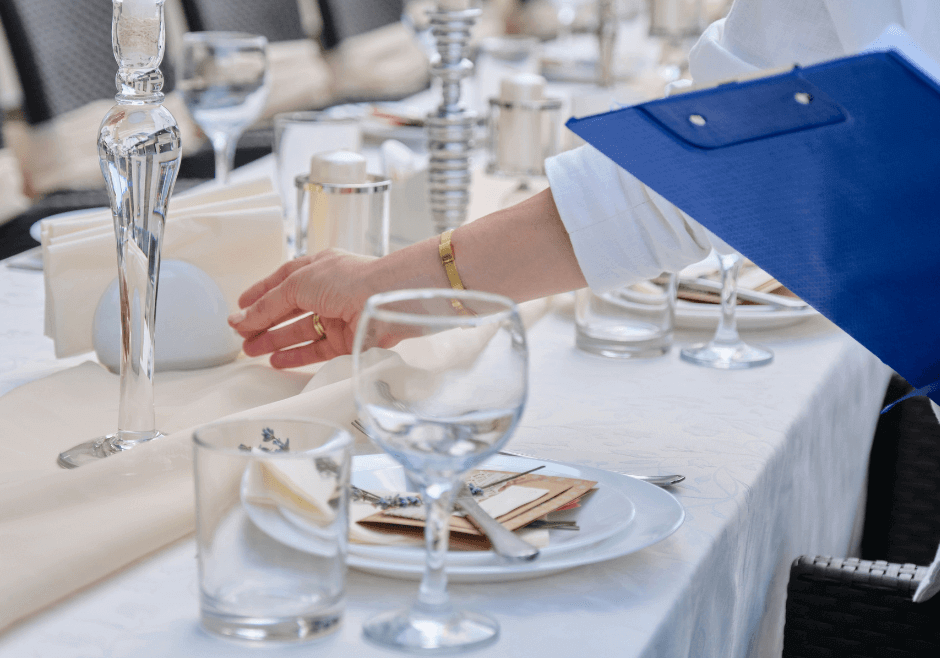 Dual diploma of Hospitality Management & Event Management SIT50316 & SIT50416
Advanced Diploma of Hospitality Management
SIT60316
Contact us today for an easy-going chat with an industry education specialist, who can help you get on the right track for you. It might prove to be the best decision you've ever made!