SIT50422 Diploma of Hospitality Management (Sous Chef) Qualification
Duration: 12 months of full-time study (20 hours per week)

Not only are our courses of the highest quality, with world-class trainers, but we also offer some of the most affordable choices in Australia.
If that's not enough, our culinary students gain their practical skills at our modern on-campus commercial kitchen and internship opportunities (unpaid) with our partner Restaurants, Clubs, Hotels and Event centres.
For more details and a full price breakdown of this course download our Course Programs Brochure!
Have any questions about this course? Get in touch here
Full-time (20 hrs per week)
The SIT50422 Diploma of Hospitality Management (Sous Chef) is a full-time course with 20 hours per week of classroom delivery offered at our Barrington College Australia campus in Southport, including cooking practicals at our on-campus commercial kitchen.
On enrolment, you will receive a timetable detailing your class times, meal breaks and training room allocations and practical placement information. Units and your educator will also be indicated on the timetable.
Pathway opportunities:
Want to go on to further study? Use this course as a pathway into Advanced Diploma studies or you can articulate into a Bachelor of International Business specialising in Tourism & Hospitality at our prestigious partnered Universities and receive credits.
This qualification consists of 28 units to complete
Core Units | 11 Units
SITXCCS015 Enhance customer service experiences
SITXCCS016 Develop and manage quality customer service practices
SITXCOM010 Manage conflict
SITXFIN009 Manage finances within a budget
SITXFIN010 Prepare and monitor budgets
SITXGLC002 Identify and manage legal risks and comply with law
SITXHRM008 Roster staff
SITXHRM009 Lead and manage people
SITXMGT004 Monitor work operations
SITXMGT005 Establish and conduct business relationships
SITXWHS007 Implement and monitor work health and safety practices
Elective Units | 17 Units
SITXFSA005 Use hygienic practices for food safety
SITHCCC043* Work effectively as a cook
SITHCCC023* Use food preparation equipment
SITHCCC027* Prepare dishes using basic methods of cookery
SITHCCC028* Prepare appetisers and salads
SITHCCC029* Prepare stocks, sauces and soups
SITHCCC030* Prepare vegetable, fruit, eggs and farinaceous dishes
SITHCCC031* Prepare vegetarian and vegan dishes
SITHCCC035* Prepare poultry dishes
SITHCCC036* Prepare meat dishes
SITHCCC037* Prepare seafood dishes
SITHCCC038* Produce and serve food for buffets
SITHCCC041* Produce cakes, pastries and breads
SITHCCC042* Prepare food to meet special dietary requirements
SITHPAT016* Produce desserts
SITXWHS006 Identify hazards, assess and control safety risks
SITXHRM007 Coach others in job skills
Credit Transfer
Barrington College Australia has established direct pathways into some of Australia's leading Universities enabling students entry into selected bachelor degrees with credit transfers, up to 12 months off their course saving time and money!
View University courses and credits available here.
Start Your Learning at Your Convenience
A rolling intake allows you to start the course whenever suits you. Study with flexible learning options and ongoing support.
Entry requirements
Completion of Year 10 (or equivalent) of secondary school and/ or demonstrated work experience.
Achievement of a satisfactory result in the College's Language, Literacy and Numeracy Admission Test.
An interview to gauge an applicant's aptitude and suitability to the intended course may be required at the College's discretion.
How to Enrol – a quick guide
Fill out the Application form for International students (click here for application form).
Submit the online form or send your completed PDF application form to

[email protected]

.
We will review your application form, if you are accepted, you will receive a Letter of Offer & "Course Acceptance Offer and Written Agreement" via email.
Sign and return via email the Course Acceptance Offer and Written Agreement offer to Barrington College Australia Admissions Officer together with payment, for the amount specified in the "Letter of Offer". Call us on +617 55625700, if you require any assistance.
Following the receipt of your 'Course acceptance offer & Written Agreement' you will be issued with a Confirmation of Enrolment Form (CoE) which will allow you to obtain/renew an Australian Student Visa.
Enrolment Procedure:
Prior to enrolment, prospective students will receive a letter of offer which contains information on fees and charges, code of practice and refund policy. The course guide and student handbook are also available on our website. This contains information on entry requirements, the induction and orientation procedure, payment options and unit details. In order to apply for enrolment students must return the signed letter of offer, this process ensures enrolment. Course content and assessment procedures are explained and vocational outcomes are outlined in the course handbook and covered during the students orientation procedure in the first session.
This nationally recognised qualification is valued by industry. This course, provides a solid foundation for those seeking a career within the industry.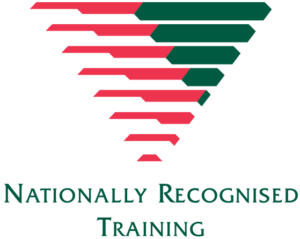 Recognition of Prior Learning is the process of formal recognition for skills and knowledge gained through previous learning such as:
Life experiences
Previous formal learning
Employment
Recreational or personal interests
You may be eligible for Recognition of Prior Learning for part or all of your intended study, based on your previous experiences and learning. For more information regarding RPL and how to apply, please discuss this with your educator.
You may be eligible for a credit transfer if you have previously undertaken training through a Registered Training Organisation. Credit transfer may be granted for one or more units or a full certificate level.
Three major factors need to be considered:
How current the qualification is
Mapping to the current training and
If the training was undertaken with a Registered Training Organisation.
If you think you may be eligible for a credit transfer you will need to provide the following:

The original Statement of Attainment and/or Certificate for your educators to sight
A copy of the Statement of Attainment and/or Certificate
Or a certified copy of your qualification signed by a Justice of the Peace (JP)
Diploma of Leadership & Management BSB50420
Dual Diploma of Hospitality & Event Management SIT50322 & SIT50422
Diploma of Business BSB50120
Contact us today for an easy-going chat with an industry education specialist, who can help you get on the right track for you. It might prove to be the best decision you've ever made!